Keynotes for

You
While Matt is from an agricultural background and lists a number of agribusiness and commodity organizations as clients, he's also well versed in leadership in general and has spoken to many non-agriculture related companies.  These groups find his message honest and refreshing and just a bit off the beaten track from the typical speaker they find in other circles.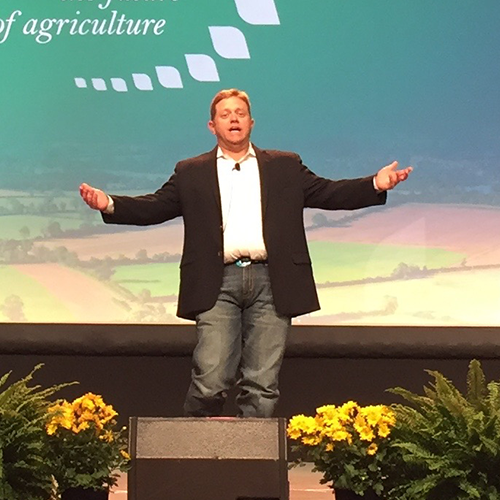 SPEECH DESCRIPTIONS
 "THERE'S A

SNAKE

IN MY BUMPER!"
~Most Requested Speech~
Occasionally in life, there are snakes that are laying in wait to scare you. There may even be people who know they are there but don't bother telling you.  There may even be people who consistently push your buttons!  How do you handle them?  The reality is that the majority of us are perfectly content to simply do our jobs than to tell anyone who we are and why we do what we do.  The sad truth is, in the absence of our voices, those who don't know us, don't understand us or don't like us are redefining who we are. No matter what you do we MUST be Viable, Valuable and Visible to remain successful and avoid the snakes and the button pushers!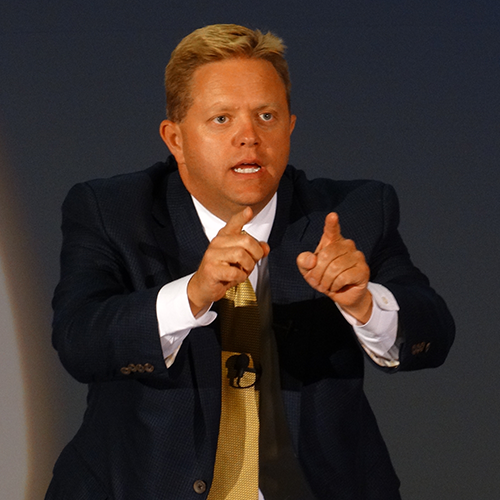 "THE POWER OF AN INCH."
Dr. Martin Luther King said,
"The ultimate measure of a man is not where he stands in moments of comfort and convenience, but where he stands at times of challenge and controversy."
On January 19th, 2015 a farm accident would bring me within one inch of loosing my life. Because of that accident I have experienced pain that I did not know existed, that now I don't even remember. After a year, I have aches on an almost daily basis that remind me of how great life really is.  I have experienced the love of people that I did not know was possible. I have felt, like I have never felt.
I will be the first to admit that I have fallen and failed more times than I can recount. All to often, I have also not "stood" well during times of challenge and controversy. The fact of the matter is I cannot do anything about any of those past moments. The one thing I can do is live for the inch that I have been given. Every day that the sun comes up for each of us, we have been given a new inch to live. So, live it! There is great Power in an Inch.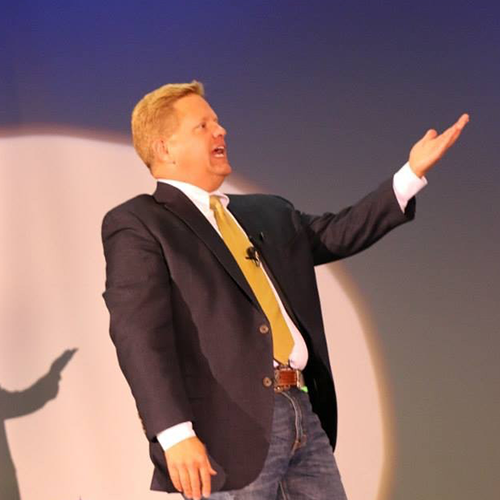 "ARE YOU FROM MEXICO?"
Regardless of the industry you exist in, when we tell people what we do we might as well be from a foreign country even though we might live right down the street.   They don't know who we are, where we're from or why we do what we do.  When they do meet one of us they usually look at us with curious bewilderment and ask questions that we feel are as ridiculous as asking a farm boy from New Mexico if he is from south of the border.  In these current times, the disconnect between the American supplier and the average American consumer could make the Grand Canyon look like an irrigation ditch.  The most important question is where did the disconnect come from and how do we fix it? 
Bank of the Panhandle
City of Levelland, TX
City of Littlefield, TX
City of Lubbock, TX
City of Perryton, TX
Cingular Wireless
Covenant Healthcare System
Ethos Leadership Group
FBL Financial
J. Leak Global Associates, Inc.
Junior League of Des Moines
Las Cruces Chamber of Commerce
Leadership Levelland
Leadership Perryton
Legacy Church
Louisiana State University
Lubbock Christian University
M&M Mars/Master Foods
National Safety Association
New Mexico State University
Nebraska Legislative Conference
Ohio Valley University
Optimist International
Pennsylvania LEAP Conference
Rise with Roswell
South Plains Community Action
Texas Tech University
United Supermarkets
West Texas A&M University
X-FAB of Texas
American agriculture has a history and a heritage that is second to none.  A history and a heritage that was once known by every person who ever sat down to a meal.  As times have changed, populations exploded and the general public has become farther and farther removed from the American farm the need for us to tell our story has become increasingly vital.  However, the majority of us in agriculture are much more content to simply work our land and tend our stock than to tell anyone who we are and why we do what we do.  The sad truth is, in the absents of our voices, those who don't know us, don't understand us or don't like us are defining who we are.  American Agriculture MUST reintroduce herself to this nation and the nations of the world.  We must tell our story and we MUST remain Viable, Visible and Valuable.
Ag Credit of New Mexico
American Farm Bureau
Arizona Farm Bureau
Arkansas Farm Bureau
California Farm Bureau
California Feed & Grain Association
California Wine Growers
Florida Farm Bureau
Farm Credit Systems
Farm Credit of New Mexico
Five State Women in Ag Conference
Idaho Farm Bureau
Idaho Young Farmers Conference
Illinois Farm Bureau
Indiana Farm Bureau
Iowa Farm Bureau
Maryland Farm Bureau
Maryland Young Farmers Conference
Maryland State Fair
Missouri Young Farmers
North Carolina Farm Bureau
New Mexico 4-H
New Mexico Educational Institute
New Mexico Farm & Livestock Bureau
New Mexico FFA
Oklahoma Farm Bureau
Oregon Farm Bureau
Pennsylvania FFA
Pennsylvania Farm Bureau
Tennessee Farm Bureau
Texas Tech University
United Supermarkets
Women in Ag Leadership Conference
Wyoming Farm Bureau
Questions?…

Contact Matt at Any Time.
Matt@AGooderLife.com   —   (575)760-7874